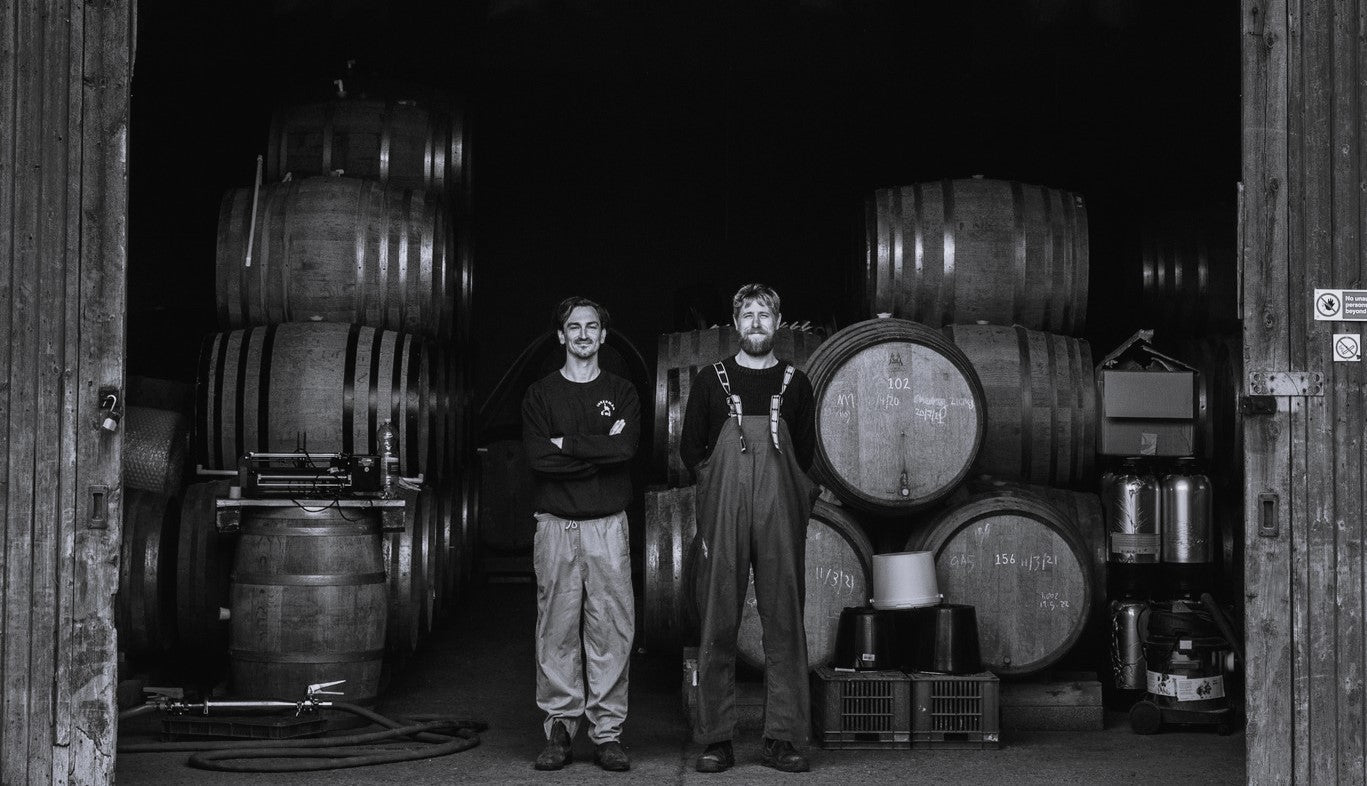 Crossover Blendery is a brewery established in 2018 , located just north of London, amidst rolling countryside, mixing fields and pastures.George and Charlie, the two founders have made the choice to brew spontaneously fermented beers, sourcing local ingredients.
Their creativity is expressed through the macerations they make in their beers: plums, raspberries, cherries, rhubarb, grapes... Fruity, delicate flavors, linked by a tangy frame that will seduce all palates.
We are proud to be the first and currently the only ones in France to offer you this very small production!